Augmented Reality (AR) and Mixed Reality (MR) glasses have become more prominent over the years, but just how mainstream have they become, really? In this blog post, we explore more about these technologies – where they are now, their applications, challenges to adoption and the future of these glasses.
A brief history of AR glasses from past to present
To the ordinary layman, AR glasses might seem cool and exciting. (Just think of sci-fi movies like The Matrix). But the field of AR glasses was not always smooth sailing, having seen its fair share of ups and downs. In its early days when Google Glass first launched its limited-availability run years back in 2012, there was much hype surrounding this new tech. However, many critics and industry observers saw it as a flop as it failed to provide users with a compelling reason or benefit for using it. Moreover, the Google Glass was positioned as a product more suitable for businesses, rather than consumers at that time. In essence, there were still a great many things that had to be ironed out before the Google Glass could be rolled out en masse. Nonetheless, while the Google Glass itself did not quite take off, it appears that Google itself is not exiting the market anytime soon.
Fast forward to the present in the year 2021, AR glasses still have some ways to go in terms of mass adoption, but much strides have been made. Most notably, these glasses have risen in prominence and visibility, with several companies showcasing them at previous editions of the Consumer Electronics Show (CES) and the more recent one this year. Although such AR smart glasses have been talked about for years and there has been more awareness, experts say that consumer interest and demand is still about 5 to 10 years away. The main reasons? Appearance, privacy, comfort, price and efficiency, it seems, which we will explain in more detail later.
Although we are not yet at the stage where AR glasses are being used in the mass market, the field of AR glasses is still seeing much interest from other brands like Niantic and Facebook. Just take a look at Apple, for instance. The tech giant has been teasing its upcoming Apple Glasses since early 2021, with its release slated for 2022, 2023 or even later. Leaks have suggested that the Apple Glasses will allow users to do some very cool things such as being able to digitally teleport to different locations on the map to view parts of the world that you want to see. Hopefully, it doesn't end up like its predecessor, the Google Glass, though. In any case, should it succeed, the Apple Glasses has the potential to redefine wearable computing and AR in general.
So what can we do with AR glasses?
For now, such AR smart glasses seem to be mainly intended for use at the workplace, although of course that could still change in the future. Some common applications of this are in the corporate, medical, retail and materials management environments. One such company heading in this direction is Vuzix that premiered the latest iteration of their smart glasses at this year's CES, and it looks promising. Their glasses are powered by microLED technology and is able to project a stereoscopic image onto the interior glass of both lenses to present the illusion of a 3D object in front of the user. 
But perhaps the most interesting part of AR boils down to the cool things that consumers could potentially do with these smart glasses. For instance, Apple's smart glasses promises to allow its users to view maps, text messages and control Siri. Similarly, Amazon is offering to put Alexa on your prescription eyeglasses, allowing users to verbalize their requests to Alexa easily. However, unlike Apple's glasses, Amazon's Echo glasses do not utilize AR technology but are considered "smart" due to its AI capabilities.
There is even talk of smart glasses that can adjust the amount of light entering the glasses by using liquid crystal technology. Other cool options involve the possible implementation of gesture recognition of head, eye and hand movements. That could mean using gestures such as nodding your head, looking up or down, or even using our thoughts to control the glasses!
Okay, what about MR?
Likewise, MR glasses have seen strong sustained interest, with the most well-known example of that being the Microsoft HoloLens. Microsoft themselves have indicated in a 2020 announcement that they would be having more Mixed Reality Dev Days (a conference for Mixed Reality developers) which might be a sign that they wish to be in for the long haul. In contrast, the tech company appears to be taking a cautious approach to VR, but that's a post for another time.
We also see Apple again but this time, dipping their toes in MR, with their upcoming MR headset that will reportedly weigh less than an iPhone. According to some sources, the headset may have technological capabilities such as an 8k display, eye-tracking technology and several cameras meant to track hand movements and capture raw footage which can then be displayed from within the headset. The headset is also likely to cost substantially, putting it just behind the HoloLens 2 which is being sold for a whopping $3,500. It is not available at present and is expected to be released only in 2022, suggesting once again that MR glasses will take some time before they reach our hands.
But…are we looking through rose-tinted glasses?
However, as with most things, not everything about these glasses is rosy. Below we have summarized some of the most common challenges of adopting AR and MR glasses.
Privacy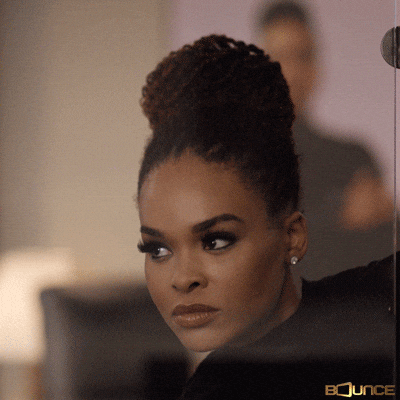 There are, for instance, a number of potential privacy concerns about AR and MR glasses. Years back when Google Glass was first launched, many people wondered how the matter of consent would be handled in real life situations involving idle passers-by. People who wore these special glasses out in public would be able to capture the biometric data of these passers-by involuntarily without needing their consent. Now that may be something for the average person to think about.
Content
Moreover, there is a lack of relevant content and apps that are compatible with these glasses. This in turn, could turn potential users away from using the glasses. However, as with any new product, there needs to be a good base of users. Without a good amount of users, companies may not be incentivised to develop new content and apps specifically for the glasses, especially if there are multiple AR glasses with different content requirements and standards.
Yet at the same time, without relevant use cases and content, users see no compelling reason to adopt such glasses. Furthermore, without the suitable and reasonably priced hardware, users are unable to access content via the glasses. As such, companies will need to encourage developers of AR and MR glasses to create content that is suitable for these glasses. Otherwise, they will need to be prepared to develop the relevant applications by themselves.
Appearance & Comfort
Another sticking point that has been somewhat of a turn off for consumers is the relatively bulky appearance that often comes with wearing smart glasses. However, this looks set to be resolved by brands like Vuzix and Apple promising a sleeker look for their smart glasses. Consumers would definitely be looking at the level of comfort when wearing the glasses as well.
Hardware issues
Aesthetics aside, today's smart glasses are still sorely lacking in the hardware aspect, with issues related to connectivity and battery charging. Such technical challenges deter consumers from adopting the glasses, especially those who are looking for efficiency.
Price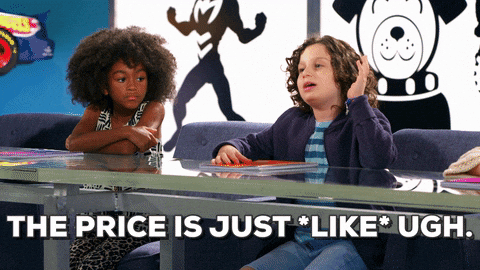 A relatively high price point that often comes with new products is also another key deterrent for consumers. For instance, Microsoft's HoloLens 2 and Apple's MR headset already cost $3,500 and $3,000 respectively. Similarly, Magic Leap's Leap 1 AR glasses is being sold from $2,291. That's a huge amount to stomach for the average consumer. Even the lower-end models like the Oculus Quest 2 still cost a few hundred dollars at $399.
Educating the public
Some other challenges that would also need addressing is education. AR and MR smart glasses are still a new kind of technology for the mass market of consumers and users would need to learn how to operate these new tools. They would also need to learn how to adapt and respond to the sudden influx of wireless data, imaging and audio from their new glasses.
Conclusion
In a nutshell, it seems that it will still take some time before AR and MR glasses become a part of our everyday lives. From what we have seen so far, they are still a work-in-progress, with much issues to be ironed out. Last year, some experts were highly confident that 2020 would be the year of headsets because of the pandemic but it wasn't the case. Hence, while we do expect these technologies to become a trend, it remains to be seen whether this year, or the year after will actually be "the year" for smart glasses. Despite this, the potential of AR is definitely there – all that needs to be done is proper planning and careful execution. Until then, we can only keep dreaming about the potential possibilities and applications of these technologies.  
As always, we'd love to hear your thoughts. Share them with us in the comments below!
Connect with us for more tech-related trends and news:
Facebook: https://www.facebook.com/truffletech
LinkedIn: https://www.linkedin.com/company/truffletech
Twitter: https://twitter.com/truffletech
P.S. Truffle Technologies is continuously looking for fresh talent and visionaries; extraordinary people who want to be part of our mission and are ready to catapult us to the next level. Sounds exciting?
If you think you have what it takes, apply now at: https://truffletech.com/careers
"Opportunities are like sunrises. If you wait too long, you miss them." – William Arthur Ward